SPS Health is led by a team of experts with a deep commitment to client service. We've worked within and in service of pharmacies, health systems, PBMs, payers, distributors, post-acute services, and pharmaceutical manufacturers. We bring a multi-faceted perspective to identifying and solving problems for our clients.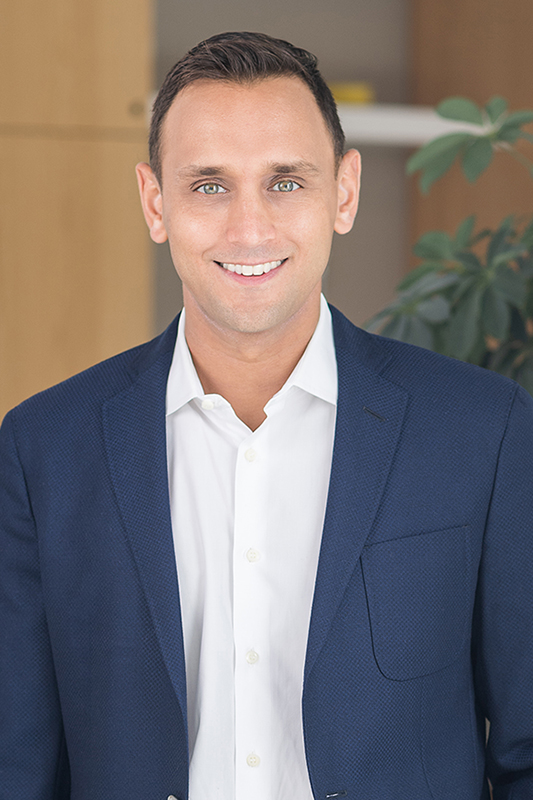 Neil Bansal, CEO
Neil brings 10 years of healthcare services operating and investing experience to his role as Chief Executive Officer of SPS Health. Prior to SPS, he served as EVP of Strategy & Growth at Pharmscript, a national long-term care pharmacy. Neil was responsible for leading Pharmscript's geographic expansion, developing new business lines, and implementing new strategic partnerships. In addition, he was responsible for Revenue Cycle Operations. Neil was previously a healthcare services focused private equity investment professional in New York. 
Neil attended the Kelley School of Business at Indiana University, earning his BS in Finance and BA in Economics. He then earned his MBA from the Wharton School at the University of Pennsylvania in the Health Care Management program. He enjoys skiing, backpacking, and lake life in his free time and cheers for the Detroit Redwings and Toronto Blue Jays. He lives with his wife Natalie and sons, Auden & Elliot in Chicago.
Jeremy Kassulke, COO
Jeremy serves as the Chief Operating Officer of SPS Health, bringing to the role 20 years of executive decision modeling experience, including 15 years in PBM finance and underwriting.   Jeremy was employee number two of Trinity Healthcare Solutions, one of the key entities that joined forces to form SPS Health.  From day one he has overseen all operations aspects of SPS Health's expanding service footprint.  
Jeremy earned his BS in Mathematics at Cardinal Stritch University and completed graduate work in statistics and decision sciences at Rensselaer Polytechnic Institute.  His wife and three children are the joy of his life.  As a Milwaukee native and resident, he follows the NBA and of course cheers for his hometown team (#BucksInSix).
JC Tibbitts, CFO
JC serves as the Chief Financial Officer, bringing 20 years of finance and leadership experience to the role. Prior to SPS, JC was the CFO and Co-Founder of Together Women's Health (TWH), a private equity-backed Women's Health platform. At TWH, JC was responsible for Accounting, Finance, Revenue Cycle Management, IT, HR, and M&A integration. Preceding TWH, JC was CFO of Custom Home Health & Hospice, leading the firm through PDGM and COVID. Additionally, JC was Co-Founder, President, and CFO of Clementine, a national roll up of answering services leading to a successful exit to a large strategic competitor.
JC earned his BS in Marketing at Miami University and then his MBA in accounting and strategic finance at the University of Chicago Booth School of Business. He enjoys various racquet sports, Detroit sports, live music, and spending time with his wife and two daughters on Lake Huron.
Christine Casey, EVP Strategic Partnerships
Christine serves as the EVP of Strategic Partnerships for SPS Health, working with fertility & specialty pharmacy clients and on our medical rebate programs. Prior to joining SPS, Christine spent 10 years in healthcare consulting and operating roles at Abode Healthcare (acquired by BrightSpring Health Services in 2021), McKinsey & Company, Avalere Health, and the Advisory Board. 
Christine earned her BA from Duke University and her MBA from the Wharton School at the University of Pennsylvania in the Health Care Management program. She resides in Boulder, CO, and enjoys hiking, cycling, and skiing whenever she can escape to the mountains.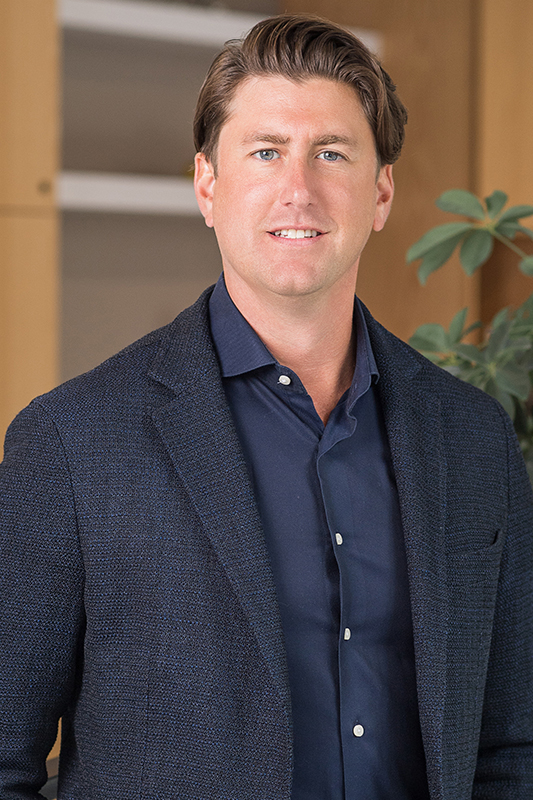 John DiFiore, Chief Product Officer
John leads the StatimRx business at SPS Health. His commitment to client service and entrepreneurial energy have helped him build Statim into an industry leader in the backup pharmacy space in just over two years. Prior to joining the SPS leadership team, John co-founded StatimRx and spent nearly a decade serving long-term care pharmacies through GPO, PSAO, and technology programs.
John holds a BS in business from Baldwin Wallace University and enjoys spending time with his wife in Charlotte, NC, and backcountry skiing.
Craig Douglas, Chief Trade and Strategy Officer
As the Chief Trade and Strategy Officer at SPS Health, Craig is focused on identifying and standing up transformative opportunities that drive meaningful economic and operational value to clients in the post-acute setting.  This includes pursuing growth through acquisitions, partnerships, and startup lines of business. Craig co-founded LithiaRx and StatimRx which are now both part of the SPS family. Previously he spent 20 years in the GPO and PSAO space. He has founded and consulted for numerous healthcare services businesses in the senior living, dental, and pharmacy spaces.  
Craig earned his BS in Business from Oregon State University. He resides in Portland with his wife MacKenzie and two young boys, Boden and Beckham, and he enjoys skiing and golfing when time allows.
Justin Kaiser, EVP Benefits Solutions
Justin brings 15 years of pharmacy benefit management expertise to his role as EVP of Trinity Benefits Solutions. He is a creative problem-solver with experience building solutions in pharmacy analytics, network strategy, and MAC management among other topics. He has expertise in contract negotiation from multiple sides, having negotiated pharmacy contracts with PBMs on behalf of pharmacies and from the PBM side on network development and pricing.  
Justin earned his BS from Michigan State University and his MBA from the University of Illinois, Chicago. He resides in Ann Arbor Michigan with his wife and four children. In his free time, he enjoys coaching his children's sports teams and playing golf and hockey.
Matt Lewis, Chief Commercial Officer
Matt Lewis is the Chief Commercial Officer of LithiaRx, bringing 15 years of experience in the long-term care pharmacy space to deliver unparalleled client service. Matt is passionate about sharing his knowledge with customers and is grounded in a deep commitment to helping them succeed in a challenging, evolving healthcare environment. Prior to joining the SPS Health leadership team, Matt co-founded and led client services for LithiaRx and spent 10 years serving pharmacy clients in GPO and PSAO programs.  
Matt earned his BS in Business from Baldwin Wallace University. He resides in Cleveland, OH, and enjoys spending time with his wife, Danielle, and golfing in his free time.
Lou Livolsi, EVP Business Development
Lou brings 25 years of leadership experience to SPS Health, including 20 years in the senior living and long-term care pharmacy spaces. He leads and mentors the business development team to grow the impact of SPS companies. Lou also identifies opportunities for products, solutions, and services that are complimentary or additive to our customers' needs. Colleagues and clients enjoy working with Lou because of his authentic servant leadership mindset, entrepreneurial energy and reliable business instincts. Prior to joining the SPS Health leadership team, Lou spent 17 years at MHA and over his career he had many executive leadership roles including long-term care pharmacy GPO, LTC pharmacy PSAO network, and Navigator GPO. After MHA he spent 3+ years consulting for and founding startups in the senior living space. 
Lou earned his BS in Biology from Rowan University and his MBA from Westminster College. In his free time, he is an avid golfer and participates in many outdoor activities in Salt Lake City with his four children and wife. He roots for the Philadelphia Eagles and Phillies, and the Utah Jazz. 
Laurel Wala, General Counsel & Chief Compliance Officer
As a trailblazer in pharmacy benefits law, Laurel has more than thirty years of experience providing both law firm and in-house legal representation. Her background includes providing legal and regulatory advice and negotiating and drafting contracts, with particular expertise in anti-kickback laws, formulary development and compliance, clinical programs, and licensing. 
Prior to joining SPS Health in-house, Laurel co-founded The Phoenix Law Group; one of the only law firms in the country with an entire practice group devoted to pharmacy benefits and operations. In this role, she represented Trinity Healthcare Solutions, an SPS Health company, since 2012.   
Laurel earned her Juris Doctorate from the Arizona State University School of Law. She currently resides in Arizona and enjoys immersing herself in new cultures by traveling the world with her family. 
Bill Kaczynski, Chief Accounting Officer & Treasurer
Bill serves as the Chief Accounting Officer & Treasurer of SPS Health. With 25+ years of operating, consulting, and private equity partner experience, Bill has developed both the skills and passion for helping advance the capabilities of the finance team to provide foundational strength to the business and to best support the strategic objectives of company leadership, be it organic or via acquisition.
Bill earned his BS in Accounting from the University of Illinois and his MBA from the Kellogg School of Management at Northwestern University. Bill and his wife Beth have two sons and now live in Greenville, SC. Bill enjoys golf and is an avid sports fan.
Michael Cator, VP Business Development
Michael is the VP of Business Development for SPS Health, working with prospective clients to identify ways our solutions can help them improve their financial and operational performance. He brings 10 years of experience in the long-term care pharmacy space working with pharmacies, pharmaceutical manufacturers, and distributors. The grandson of a pharmacy owner and operator, Michael has a long-standing passion for understanding the needs and challenges that pharmacy clients face. 
Michael has a BS in Kinesiology from the University of Maryland College Park, where he was a member of the Division 1 cross country and track and field teams. In his free time, he enjoys running, hiking, and surfing and spending time with his wife and son in Raleigh, NC.
Tami Klumb, VP Benefit Administration & Operational Liaison
Tami serves as the VP Benefit Administration & Operational Liaison for SPS Health. She brings more than 20 years of experience in the PBM industry and is recognized by colleagues and clients alike as an expert operator and team leader. Tami has served in both operational and information technology leadership roles that include benefit administration, client relations, customer service, corporate development, quality assurance and technology solutions.
Tami earned her Associates degree in Arts and Business at the University of Phoenix. She resides in West Bend, Wisconsin and enjoys gardening, photography, watching old movies and spending time with family and her many pets.
Theresa Hametz, VP Client Services, LithiaRx
Theresa is the VP of Client Services for LithiaRx. She is a long-term care industry expert with a decade of experience encompassing account management, operations and strategic partnerships. Her background in client-facing roles has provided her with the necessary tools to bring the highest level of service and support to LithiaRx customers.
Prior to joining SPS Health, Theresa was VP of LTC Solutions for a consulting firm where she worked closely with pharmacies to drive operational efficiencies and increase profitability, as well as with industry organizations to develop LTC training programs.
Theresa graduated from Penn State University with a B.S. in Toxicology and lives in North Carolina with her husband, Artur. In her downtime, Theresa enjoys hiking with her German Shepherd, Odin.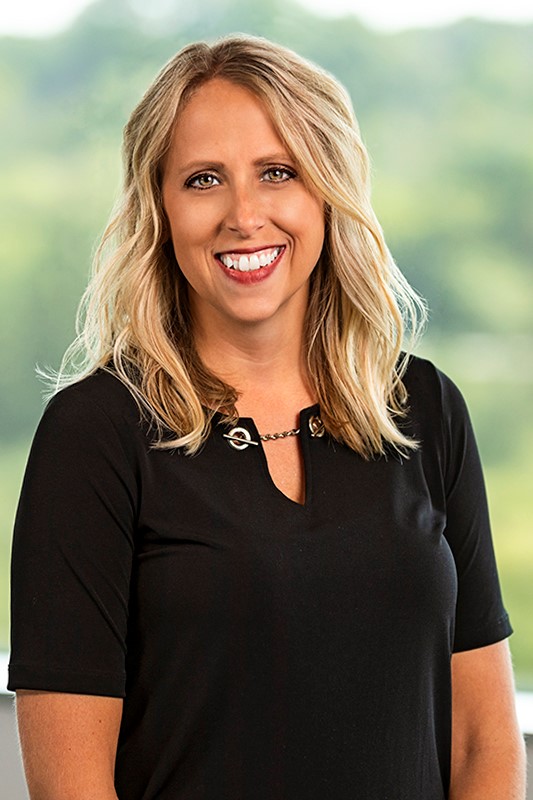 Andrea Talmage, VP Human Resources
​Andrea serves as VP of Human Resources for SPS Health, leading the overall human resources strategy, talent acquisition, leadership development, performance management, compensation and benefits administration, policy and handbook development and employee relations. 
Andrea has over 18 years of progressive human resource experience, working in diverse manufacturing, healthcare and service industries. She became an HR consultant for SPS Health in 2020 and made the decision to join the company full-time in 2021. 
Andrea holds a bachelor's degree in Business Management with an emphasis in Human Resources from the University of Wisconsin – Eau Claire. She earned and maintains professional certifications from both the HR Certification Institute and the Society for Human Resource Management.
Outside of work, Andrea can be found cheering on her husband and two children in their year-round sporting events and enjoying cabin life in Northern Wisconsin. She is also a member of the Society of Children's Book Writers & Illustrators and author of the "Pocket Dog Danny" children's book series.
Hanwenbo Yang, VP Pharmacy Benefit Analytics & Operations
Wenbo serves as the Vice President of Pharmacy Benefit Analytics & Operations for SPS Health. In his role, Wenbo identifies data insights and uses these insights to develop strategies that minimize operational inefficiency, ultimately improving organizational health. 
Before joining SPS Health, Wenbo began his career at Accenture in the Clinical Innovation practice, where he consulted for national health plans. He then joined Oscar Health as a founding member of the Market Insights team. There, Wenbo introduced a framework and process for a more structured financial review, developed initiatives for lowering the total cost of care, and empowered business and clinical leaders to make more informed decisions with data intelligence.  
Wenbo holds a Master of Health Informatics and a Bachelor of Science in Bioinformatics from the University of Michigan (Go Blue!). 
In Wenbo's free time, he enjoys practicing pilates, bouldering, playing board games, and exploring the local food scene in Chicago.
Terri Dicaro, Strategic Advisor
Terri DiCaro, Rph brings over 30 years of long-term care pharmacy industry experience to SPS Health. Terri is a tireless advocate for customers and enjoys serving as a thought partner to pharmacy leaders as they navigate the evolving landscape. As a strategic advisor, and a registered pharmacist, Terri is uniquely positioned to understand customer needs and help develop solutions. Her extensive track record includes stints in hospital pharmacy, Director of Pharmacy at a home infusion company and as a senior executive of a health care services company, where she pioneered customer service to LTC.
Terri earned her BS in Pharmacy at St. John University, Queens NY.  She resides in New Jersey with her husband and enjoys spending time with her two children, Michael, a graduate of Villanova, '19 and Matthew, Villanova '22.   She is very active in her Church and spends free time at the beach and reading.